Apeiron: a Web3 combination of god game, RPG, and roguelite
Is it hard to be a god with the power of creation and destruction in your palms? Those who have spent days in popular games like Black & White, Spore, Sims, or Populous may try to answer this question. But how is it different from playing a god in the world of Web3? This is what Apeiron intends to show the gamers!

Within the expansive universe of Apeiron, known as Axie Mundi, players will possess complete control over a specific planet inhabited by adorable creatures, known as doods. These little beings will worship you as their Lord, eagerly anticipating miracles and seeking answers to their prayers. But no more words! Here's a sneak peek of the final gameplay.
By the way, Apeiton's universe includes 12 galaxies with a diverse system of planets and stars. These objects are stored on the blockchain as NFTs and traded on the marketplace.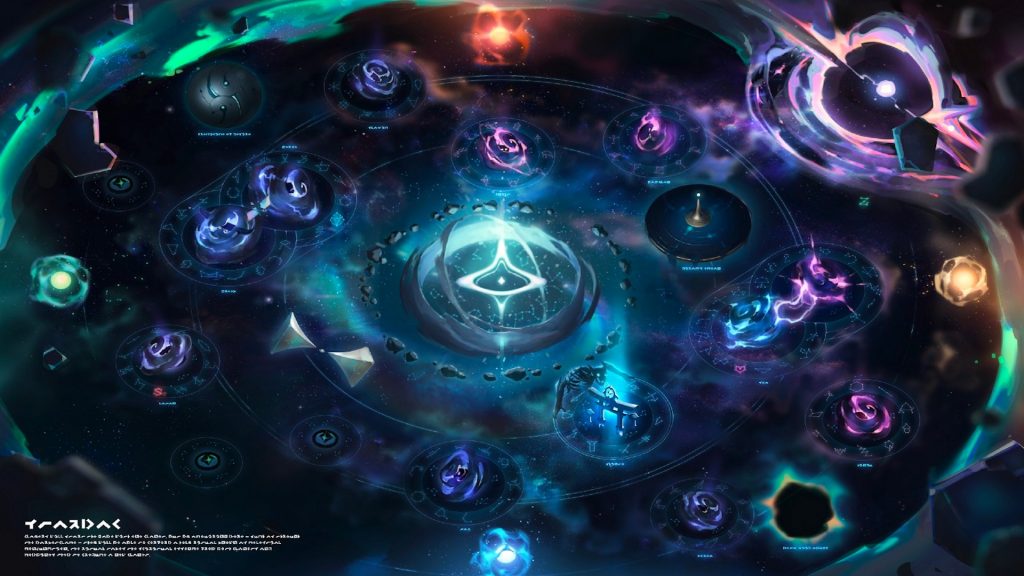 However, Apeiron is not a typical god simulator. The game also incorporates RPG and roguelite elements, which you can already test yourself in the latest release, Battle Demo Season 2.
What's inside the demo
Both macOS and Windows users can download the client from the Apeiron website. Moreover, you can also find the game listed on the Epic Games Store, which has become a popular platform for various Web3 releases, such as Grit and The Machine Arena.
As a Web3 gamer, you've likely experienced the classic situation when a publisher announces another ambitious AAA project, but the demo turns out to be disappointing, to say the least. However, we can confidently say that this is not the case with Apeiron's demo. See for yourself:
As indicated in the title, the game combines three genres: god game, RPG, and roguelite. While the development of the god game is still underway, players can already experience the other two genres, RPG and roguelike, in the demo.
As of today, Apeiron consists of dungeons with multiple stages. The lower the number, the easier the stage. Once you pick up a room in the dungeon line and complete it, you will move to the next level based on your previous selection and results.
A typical dungeon includes different rooms like:
campfires allowing to restore your team,
fights and bosses which are self-explanatory,
shops which allow the purchase of various potions, including those for restoring avatar's and apostles' health in battles.

And events which can make your adventure even more fun as they take you back in times of old-styled RPGs.

But before venturing into Apeiron's dungeons, you'll need to summon a team consisting of an avatar and four apostles, as well as select various artifacts. The avatar represents your planetary power and serves as your main hero, whom you can directly control in battle using the WASD and space buttons.
Apostles are loyal doodes from one of twelve classes, including Warrior, Mage, Rogue, Bard, Hunter, Priest, Summoner, Dragoon, Knight, Berserker, Shaman, and Guardian. Unlike Avatar. You can't control apostles in the battle, and they don't have a skill tree to upgrade. However, the selection of apostles influences a card deck and spells that you can use in the battle.
Finally, artifacts are unique rare items that provide passive abilities, which have different rarities, ranging from Common to Epic. As you may guess, the rarer the artifact, the stronger the effect.


We recommend that players take the time to study apostles, artifacts, and their traits to understand how they can improve their performance. We hope you'll heed this advice. Now, we'd like to offer a couple of final tips based on our own gaming experience:
Strategically position your apostles before each match to increase your chances of winning. Keep in mind that you won't be able to control them during battle.
One effective strategy we've discovered is to select three priests with healing skills and one guardian or warrior for tanking.
Now, let's move on to the most exciting part of Web3 games – rewards.
How to earn rewards

The Apeiron ecosystem includes three tokens: Apeiros (APRS), Anima (ANIMA), and Ringularity (RNGU). APRS serves as a governance token, enabling participation in voting polls for the game's future. Following the final release, players will also receive APRS as rewards in top tournaments. These tokens will be utilized for activities such as planet breeding, forging apostles, and creating relics.
RNGU, on the other hand, is a premium token exclusively reserved for large-scale eSports events involving alliances and guilds.
Lastly, ANIMA is a play-to-earn token, which players can earn by completing specific tasks, such as traveling through dungeons. In the demo, players can already earn ANIMA rewards and spend them on various in-game features, such as unlocking additional slots for apostles or reviving fallen avatars.

Apeiron has recently introduced leaderboards for individual gamers and guilds. The most experienced players, both individually and guild members, who successfully complete the highest number of dungeons, will have the opportunity to participate in the Apeiron Guild Wars (AGW) Season 2 Preliminaries scheduled for July 2023. This event promises exciting rewards, including in-game NFTs of planets and stars, exclusive merchandise, and bonuses in USDC.
Apeiron aims to establish a robust presence in the eSports industry, and, for this reason, the game plans to host numerous events. We highly recommend gamers to check Apeiron's Discord channel for updates and announcements on a regular basis. And don't forget to visit Apeiron's page on Litfy for additional insights about the game. There, you can find more information about this title and many others, such as the number of active players and the share of profitable gamers.
Bottom line

Despite some minor flaws, such as compulsory reinstallation after upgrades, Apeiron undoubtedly stands as a top-tier Web3 game. And there are several reasons why:
The game boasts excellent sound and graphics which remind us of beloved series like Zelda and Pokemon.
Apeiron features a complex and intriguing system of characters and artifacts, offering a myriad of combinations.
The spectacular gameplay incorporates mechanics similar to Neon White's battle cards.
Finally, the game presents numerous opportunities for players to earn substantial rewards.
As a result, we sincerely recommend giving Apeiron a try. We will be looking forward to the final release in order to understand all the challenges of being a god in the Web3 world.
Don't forget to check out other exciting Web3 games on Lifty.io! Sort titles by genre, status, or platforms! Discover the best offers for NFTs of the selected games, and access their analytics!
Stay tuned for the updates and events by the Lifty team:
Website: lifty.io
Twitter: twitter.com/lifty_io
Discord: discord.gg/lifty-io
Telegram: t.me/lifty_io
TG ANN: t.me/lifty_ann
Gitbook: docs.lifty.io
Medium: lifty.medium.com
Instagram: instagram.com/lifty_io/
Stay tuned
Subscribe to the newsletter to receive the latest news and updates.
By clicking the Subscribe button you agree to our Privacy Policy terms