Introducing GamerScore: Your Ultimate Proof-of-Play in Web3!
We're excited to introduce GamerScore, a cutting-edge solution designed to help Web3 games to onboard and reward only true players, while cutting away bots and bounty hunters!
This article will cover the concept of GamerScore, its features, and step-by-step activation guide, marking the beginning of our exploration into this topic.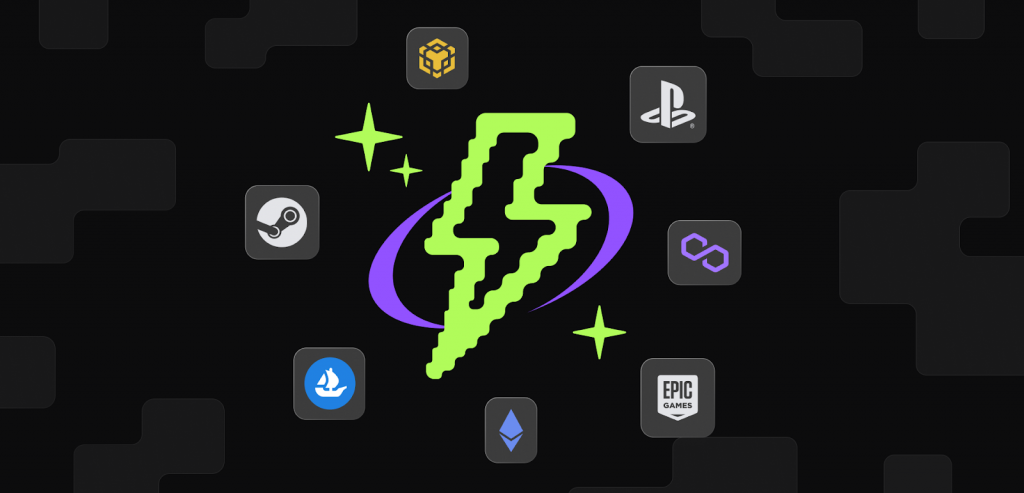 The concept of GamerScore
It is safe to say that Web3 gaming has severely lacked the 'gaming' part itself for the past few years. As a result, the industry was flooded by value extractors which unfairly outshined true pioneers of decentralized gaming.
To tackle and override this problem, our team has developed GamerScore – a digital reputation system that values your skills and experience in both gaming and crypto. We analyze data from two major sources in order to build up your web3 gamer's profile:
your transaction history from owned crypto addresses
your account activity on major gaming platforms (such as Steam, PSN, etc.)
How it works
With the help of GamerScore one can access different gaming stats relevant both to Web3 and traditional gaming. Moreover, these parameters are converted into 8 distinct gaming achievements contributing to the overall GamerScore. By the way, each achievement is level-based, and users get GamerScore points every time they level up! 

How to activate your GamerScore
Step 1: Visit the GamerScore page and choose your preferred sign-in method. Connect your existing crypto wallet or create a new one in just a few clicks with your Google, Apple ID, or Facebook account through Face Wallet.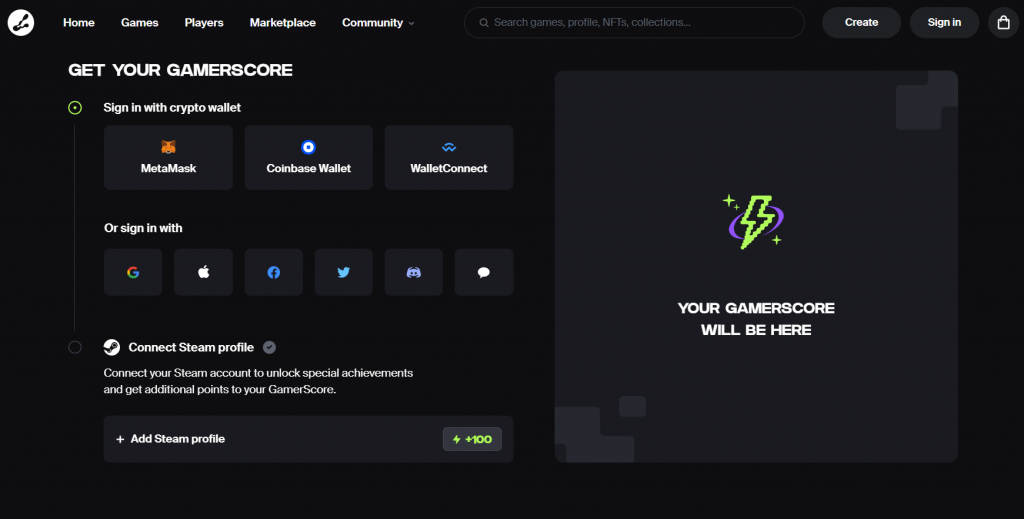 Step 2: If you sign up with an active wallet, you will immediately see your GamerScore points and achievements on the right. Now you can simply connect more crypto addresses and your Steam account to unlock more achievements and boost your GamerScore!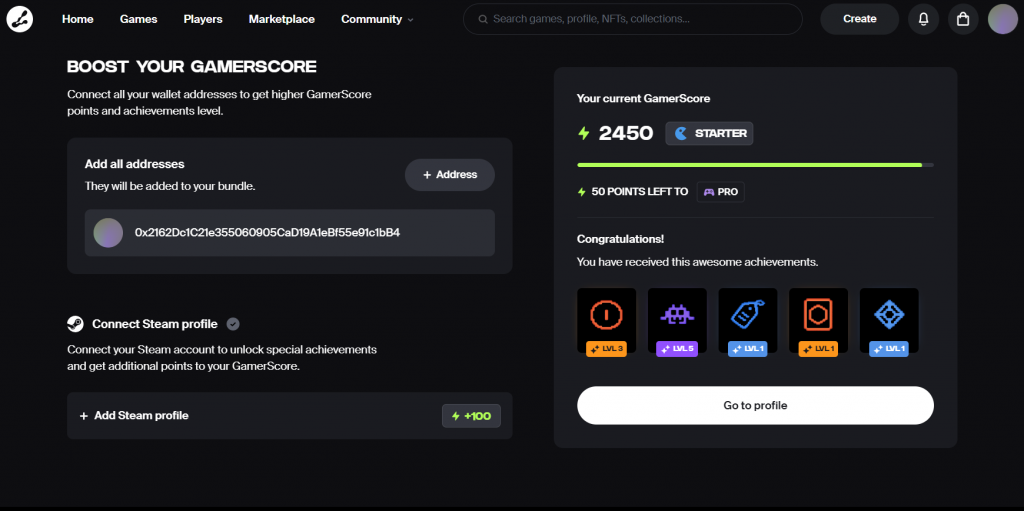 Step 3: And now you've got your GamerScore activated, congrats! Go to your profile to check your achievements and feel free to share it with your friends! And don't worry if you don't have many points, there are still a lot of opportunities for you to prove that you are an OG gamer! Here're just some of them:
Connect as many active crypto wallets as you have – their stats will be added together to boost your score
Make sure you have connected your Steam account and get ready for other gaming platforms to be integrated soon!
Explore different events and skill-based tasks set by web3 games
Or… simply keep up playing both web2 and web3 games and don't forget to come back and check your GamerScore progress!
What do we need GamerScore for?
As a versatile and skill-based identity, GamerScore has a lot of potential use cases to explore within the world of web3 gaming, and here are some of them!

Don't wait to explore your GamerScore today!
And if you're a game developer interested in integrating it into your game, feel free to reach out to our team at [email protected].
We're only at the beginning of this exciting journey, so stay tuned for our upcoming articles. We'll explore various use cases, events, and activities related to GamerScore that you won't want to miss!
Stay tuned for the updates and events by the Lifty team:
Stay tuned
Subscribe to the newsletter to receive the latest news and updates.
By clicking the Subscribe button you agree to our Privacy Policy terms