EV.IO: how to play the popular Web3 shooter and earn real rewards
In short, EV.IO is a Web3 first-person shooter that feels like a stripped-down version of Halo and runs in the Solana network. You might have seen this game before in the list of our favorite Web3 games of the previous year. It's been a while, and now it's time to take a closer look at this title because the project has some exciting news and updates, like winning the Best eSport Game award from Polkastarter, or being massively involved in eSport.
How to start
EV.IO does not require any downloads or installations. Simply put its name into the address bar and click Play to join the arena! Really simple as EV.IO!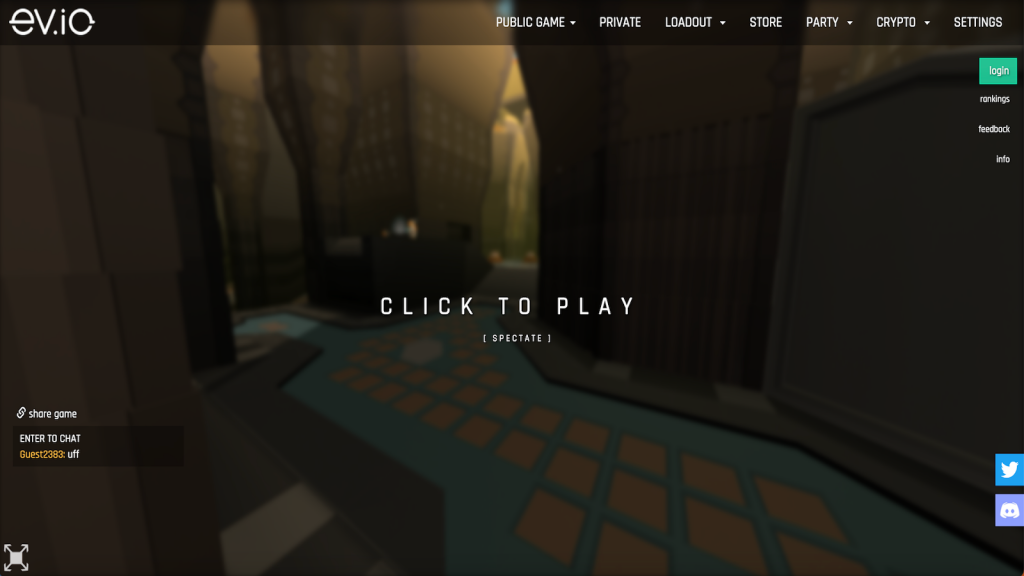 But before you jump into the battle, take a look at the main menu. There are a lot of helpful features here, including organizing private games and parties, managing loadouts, the game store, crypto features, settings, and many more.
We also recommend you to register an account to keep track of your game achievements. And, by the way, you don't need to purchase an NFT to enjoy the game. If you plan to earn token rewards, you'll have to visit one of the marketplaces, like Fractal, and buy one.
Gameplay and modes
In total, there are four game modes available for players in EV.IO, including Sniper Shotgun, Deathmatch, Team Deathmatch, and Survival. We'll tell you a little more about them below.
Sniper Shotgun
Take some boomsticks, sniper rifles, and explosives, add еight players and three and half minutes for each round – now you've got all the ingredients of Sniper Shotgun! And this is going to be super fun!
Survival
In this mode, you will be dealing with zombie waves together with other gamers in order to survive as long as possible. These zombies won't eat your brains and, in fact, they do not differ from other characters, but watch out for their boss! This creature is much stronger than other bots, however, you will get an extra reward after taking it down.
Deathmatch and Team Deathmatch
These two modes share a lot in common, like the goal of reaching maximum kills or weapons that you can pick up from the ground. At the same time, a classic deathmatch lasts for 3 minutes, while a team deathmatch round runs for 4 minutes. 
One more hint before you jump into the game — don't forget to choose the best gear and abilities that fit your game style. To do this, navigate to the Loadout menu on the main screen and choose the Abilities section. Here you can choose and adjust special powers, like teleporting or dashing, or select your primary weapon and explosives.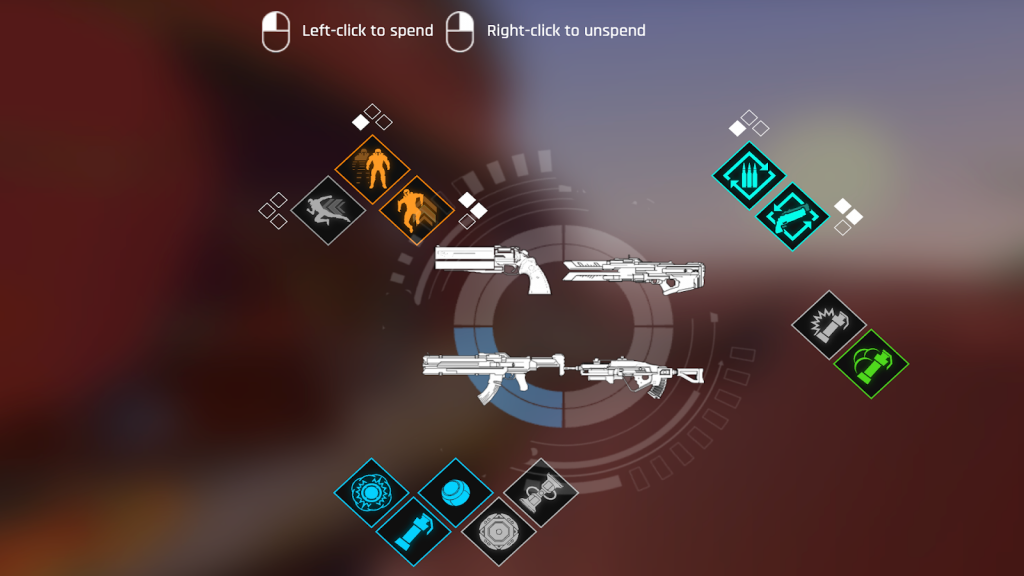 Rewards
Playing Sniper Shotgun or Team Deathmatch could be incredibly entertaining, but you won't get any rewards here, because Deathmatch and Survival are the only modes with earning potential in EV.IO.
Your rewards depend on the equipped NFTs, like skins and weapons, your accuracy, and other factors described in detail in this formula. At the same time, there are four different NFT types, including legendary, epic, rare, and common, which also influence rewards paid in the game currency, E. The total bonus amount is available on the leaderboard after every match.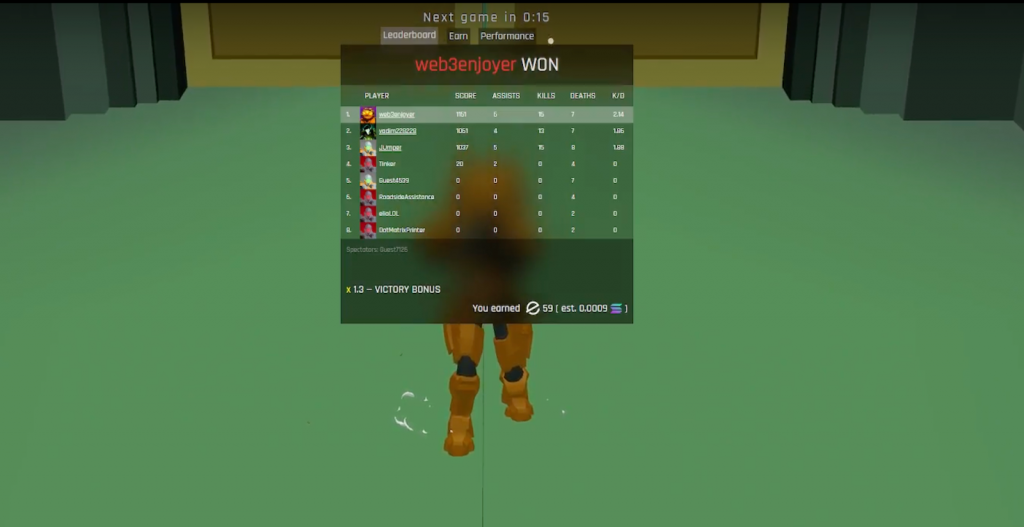 Each NFT has an earning cap of 2,500 E per day. Players need to have a minimum of 10,000 E to withdraw the reward from the game. But before withdrawing, you will need to exchange your E tokens for Solana. The exchange rate is about 10,000 E for 0,22 SOL. However, the team can adjust the rate according to the current Solana price at any time. Finally, you will need a crypto wallet for withdrawal. And you can opt for Phantom, Fractal, or Coinbase wallet for this purpose.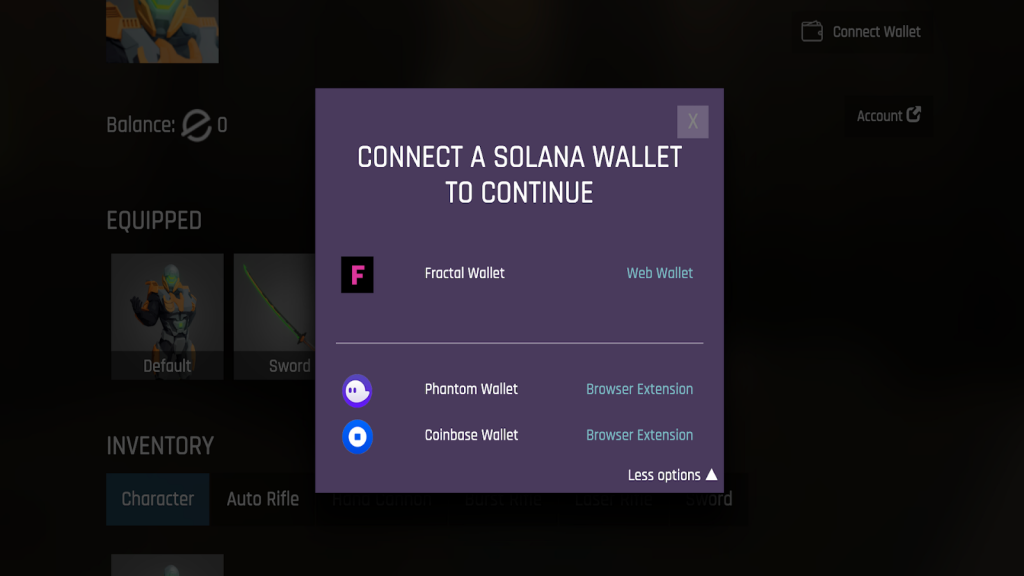 We've also tried to assess the earning potential of EV.IO. For this reason, we've purchased the Pumpkin head NFT for 3 SOL. After an hour of active gaming we've received only about 250 E. So, with this loadout, we would have to spend around 40 hours, or a standard work week, to earn a withdrawal minimum of 10,000 E. But, certainly, we could boost our earnings a bit with a top-tier NFT or by equipping three of them at once.
Anyway, these rewards are not sky-high, if you ask us. For this reason, we advise the bonus hunters to check another rewarding option, the eSport tournaments and competitions, because EV.IO is well-known for hosting different events with some of the best partners in the industry. You can always check the active offers on Discord. At the time of writing, players could join the Xtreme Championship Series with a $4000 prize pool. So don't miss your chance!
Impressions and conclusions
Despite the fact that we didn't make a fortune in EV.IO, we definitely had a splendid time playing it. As mentioned earlier, the game feels like HALO, or Quake 3 Arena, and, what is very important, it was built with a gameplay first approach. There are dozens of maps available for gamers, and users are also able to create their own locations. Finally, you don't have to buy NFTs or think about system requirements to play. You just have to open your browser and rente the game's name – EV.IO, which is really unusual for good Web3 games.
And a final tip before you start the game: if you want to earn rewards, remember that some NFTs won't bring you any of them. For this reason, always check the earn parameter before buying a token.
Stay tuned for the updates and events by the Lifty team:
Website: lifty.io
Twitter: twitter.com/lifty_io
Discord discord.gg/lifty-io
Telegram: t.me/lifty_io
TG ANN: t.me/lifty_ann
Gitbook: docs.liquidifty.io
Medium: lifty.medium.com
Instagram: instagram.com/lifty_io/
Stay tuned
Subscribe to the newsletter to receive the latest news and updates.
By clicking the Subscribe button you agree to our Privacy Policy terms