Bear Market: Why did it happen?
Usually, a bear market causes doubts even among full-fledged investors and traders, not to mention beginners. Hopefully, our tips may assist you in staying optimistic, preserving, and even increasing your assets.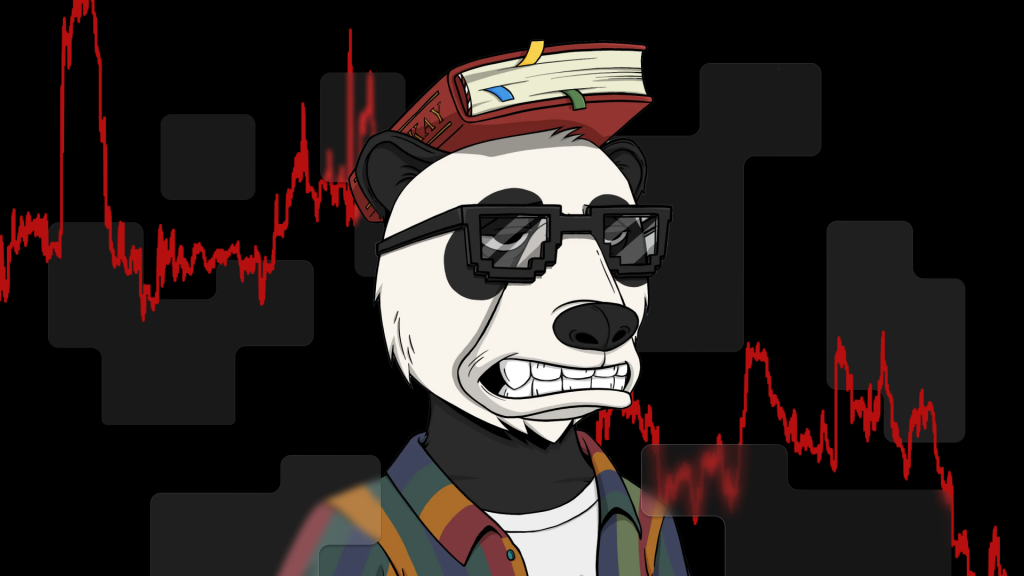 What Is a Bear Market?
Each market has two phases: a bull market and a bear market. During a bull market, assets actively rise for a long time, leading to your portfolio's value increase.
A bear market is a continuous process of falling asset values. As a result, an asset loses its value by at least 20%. For example, Bitcoin has fallen by more than 70% compared to its November high of 68k$.
Typically, bear markets are much shorter than bull markets. If you look at the recent report of CNBC, a bear market usually lasts about 289 days, whereas the duration of a bull one can be more than 991 days.
Today's Bear Market, why did it happen?
The increase in the discount rate of the US Federal Reserve System (Fed), the war in Ukraine and the danger of a global recession over the previous 40 years have prompted chaos in the rising cryptocurrency market. The so-called crypto winter has pressured once-prosperous firms to declare bankruptcy and investors to nervously promote off crypto assets.
Economic cataclysms have eaten away nearly $2 trillion of crypto market value and frozen billions of dollars.
The world's macroeconomics is collapsing
The Federal Reserve and other world central banks have raised interest rates due to massive inflation. All industry representatives were not prepared for such a sharp turn of events, which led to the fall of stocks, bonds, and the cryptocurrency market.
Over-trust on crypto loaning was not successful
From 2020 crypto Investors have accumulated a large quantity of loans due to the emergence of centralized loaning schemes and so-called "decentralized finance" or DeFi.
Once market prices fell within the second quarter of this year, funds and lenders became forced sellers because of margin necessities.
Many crypto-related firms have done a lot of risky activities of such type. One of the brightest examples is the company Celsius. This company offered users a profitability of more than 18% for storing cryptocurrency on deposits. Last month, the company suspended the withdrawal of customer funds. Celsius accepted deposited cryptocurrencies and loaned them to other players at a high interest rate. They used them for trading.
The profits made by Celsius were used to return funds to investors who have contributed to cryptocurrencies. During a downturn in the economy, such a business model stopped working, and therefore Celsius was forced to suspend withdrawals in order to stop the crypto bankruptcy.
Users still cannot withdraw their investments, but the history of the company is not over yet. In September, the company's CEO showed the world the idea of how to save Celsius from bankruptcy. However, later he resigned from his position. At the moment, it is known about the auction for the sale of Celsius Network assets. It must take place no later than 10:00 (ET) on October 20. Follow the company's news to know how this story ends.
Stablecoins are not so stable recently.
The TerraUSD stablecoin, or UST, acted as an algorithmic stablecoin and was pegged to the US dollar at a 1:1 ratio. It worked with the help of a complex mechanism controlled by an algorithm. However, then UST lost its peg to the dollar. Analysts believe that an attack was made on the stablecoin, which led to the drain of 1 billion UST. Due to this attack and the too sharp fall, a lot of minting of the Terra Luna began, which led to its depreciation and the continued fall of TerraUSD. The reserve funds for this case were depleted.These upstream events hurt UST firms, in particular hedge fund giant Three Arrows Capital.
Digest of TOP projects being monitored by the crypto community during the Bear:
Battle Infinity is a decentralized Metaverse P2E gaming platform. If you are interested in crypto worlds with metaverses and P2E games, most likely you will like Battle Infinity, because the platform offers users a wide range of sports fantasy games. It's also important to note that the project's token (IBAT) is among the most popular cryptocurrencies in 2022 as it had one of the most successful pre-sales of the year.
BORED APE YACHT CLUB is a limited collection of NFTs in which the token itself already serves as a membership to the Bored Ape Yacht Club. You can stake the $APE token. The project has also announced a "Trial of Jimmy the Monkey". "Trial of Jimmy the Monkey " is a new exciting part of the project. Jimmy plays an important role in BAYC's history and is honored with various events inside the project.
Tamadoge is a very interesting game in P2E format. It works in the Tamagotchi style and, as we can see, many users really like it. Pets, food, clothes and all other accessories on the platform are also tokens. And all these attributes can be traded not only in Tamadoge, but also on other platforms that support the turnover of NFT tokens.
Lucky Block is a very well-known young cryptogame, with the main feature in two variants of the native LBLOCK token. The first is for decentralized exchanges, the second is for centralized exchanges. In the first case of a token sale, there is a commission of 12% of the trade-amount. In the second case, there are no commissions. The holders of any kind of token receive dividends. It is also useful that all processes on the platform occur in their token. LBLOCK is a full-fledged and promising internal currency of the project. It can be bought on the official website.
Axie Infinity is a game with the ability to earn money on the development of pets. Every pet is unique. They grow up differently depending on the genes of the parents. These pets can also be used to complete daily tasks and battles, and they can also be sold on the marketplace. The project also has a mobile version of the game, which makes the game even more convenient.
Gods Unchained is a free to play card game. From the very beginning of the game, the user receives a set of cards and can enter into battle with other players. While playing, the user gains experience and thanks to it gets a chance to create NFTs that can be put up for sale.
Sandbox is a big whole metaverse. Here you can play already existing games, create your own and invest in the "land". The platform has its own native SAND token, which significantly expands the possibilities of using NFT. Thanks to that, the value of the SAND token becomes greater.
Alien Worlds is a world where you have to explore seven planets and search for Trulium. This resource provides access to additional content and is necessary for managing decentralized autonomous organizations on the planets. Players can unite or fight. The main thing is to reach your goal! According to DappRadar, the amount of transactions made by players daily reaches nearly $9 million.
Please remember, we do not give you a financial advice in any way, so #DYOR! We wish you a lot of profit and exciting projects!
Bear Markets: final thoughts
Bear markets carry a lot of risks, but they also provide good opportunities for buying before the bull market. However, in order to be a winner in this game, you need to be patient and plan strategically.
In this article, we have shared with you the main ways to get through this cold crypto winter in the warmth! We hope you like it and stay tuned for the updates and more events by the Liquidifty team:
▪️Website: liquidifty.io
▪️Telegram: t.me/liquidifty
▪️TG ANN: t.me/liquidifty_ann
▪️Twitter: twitter.com/liquidifty
▪️Gitbook: docs.liquidifty.io
▪️Medium: liquidifty.medium.com
▪️Instagram: instagram.com/liquidifty.io▪️Discord discord.com/invite/liquidifty
▪️Reddit: reddit.com/r/Liquidifty_io/
Stay tuned
Subscribe to the newsletter to receive the latest news and updates.
By clicking the Subscribe button you agree to our Privacy Policy terms