Spike on Web3 gaming opportunities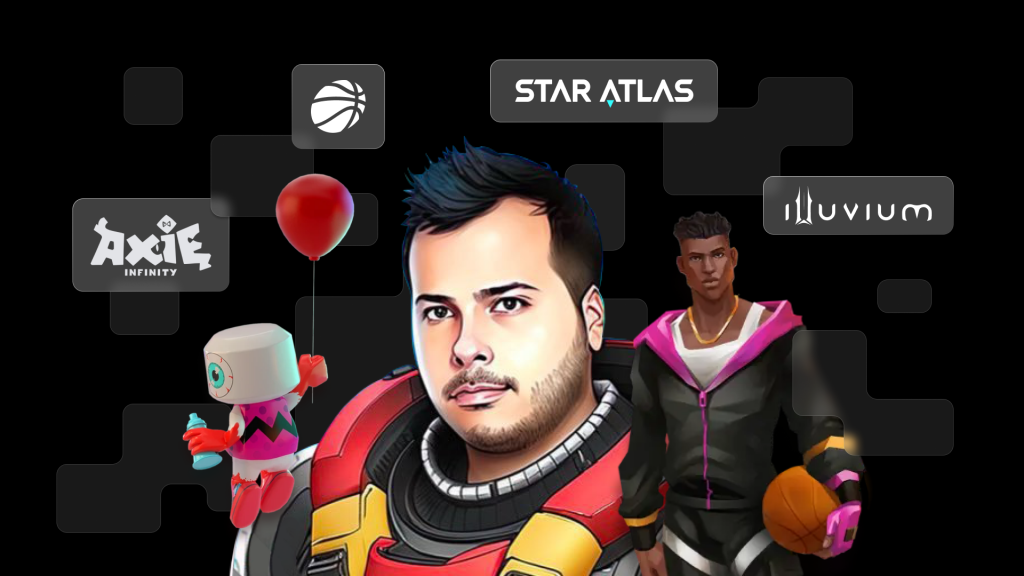 We have recently got a chance to collect the thoughts of the Web3 opinion leaders, so it's easier for you to navigate through the space and focus on what matters. Our first guest is Spike, a prominent Web3 Content Creator, and Esports Player, with whom we talked about challenges and opportunities in Web3 gaming.
Liquidifty: Hi, Spike! Before we dive into the topic, please tell more about yourself and your Web3 experience.
Spike: Hi! Yes, I've been a gamer since I was little, and I've always loved games. My entry point to Web3 gaming was Axie Infinity. I became a very prolific leader in this space. And earlier last year, I decided to switch to content and looked into Web3 games to understand how they utilize NFTs, what is working there, and what is not. At the moment, I also have advisory positions for some Web3 games, like Run the Court and Uldor.
Liquidifty: Wow! That's an amazing background! And can you please tell us more about the positive and negative sides of your Web3 experience?
Spike: I align myself with games that have little friction and complex Web3 components, like DeFi. The public sentiment about crypto is generally bad, so I prefer fun games focused on gameplay rather than tokenomics: the games that are free to play, easy to sign up, and don't require buying expensive NFTs. A good example is Big Time.
Liquidifty: Can you give more examples of great Web3 game titles that anyone can join easily?
Spike: In the beginning, I thought, earning would be a massive opportunity for people. However, then we received new Web3 titles, like Blankos Block Party and Big Time. Blankos Block Party is mostly focused on collecting digital assets that become rare over time. EV.IO is another great game, it's a competitive shooter, 100% free, but if you own NFTs, you can earn a little bit. They utilize marketplace ads to monetize the game and share the revenue with players. Aside from that, many games are still being developed.
Liquidifty: Let's talk about the differences between Web2 and Web3 games. What advantages do Web3 games bring to players?
Spike: In Web2 games, you can buy assets, invest your time in them, and at the end of the day, you don't get anything back. In Web3, you own assets and can do a lot of cool things with them. You can lend them, airdrop, have assets in partial ownership, and set smart contracts. My overall answer is: Web3 games reward players and improve their experience. That's the main proposition.
Liquidifty: Someone says that money can ruin the whole concept of Web3 gaming. What do you think about this?
Spike: Earning is a very strong motivation, but it is also a delicate question of balance. If all people participate in a game because they want to earn money, this game will fail. So developers have to find the balance and define the ways people can earn, whether it will be the top players or some percentage of them.
Liquidifty: The Web2 games quality is usually much higher than the quality of Web3 ones. So, if we exclude the earning component, will we have enough motivation for players?
Spike: First of all, there are about a million Web3 gamers, and the other 90% of the community as it is today are NFT collectors, crypto investors, and speculators. That's why many people are focusing on profit.
A good way to onboard and retain users is to give them items that hold monetary value – something unique. People love collectibles, like Pokémon or card games. The value of collectibles grows over time. There are a lot of other benefits outside of earning rewards directly. As a content creator, I focus on gameplay and esports because people love to play fun games and compete with other players for rewards.
Liquidifty: Are there any other problems in Web3 gaming today?
Spike: The biggest problem is accessibility. There're complex sets of assets with high floor prices. And that doesn't make sense if you're a Web2 gamer used to free games.
Secondly, there is a lot of fun Web3 games coming out, but no one has heard about them. That is the issue of messaging and supporting content creators by game developers. Many games, though, suffer from the lack of users. Others have from 1,000 to 5,000 users.
Liquidifty: Let's talk about gamers' needs. What information do gamers refer to when choosing a Web3 game?
Spike: First of all, feedback. Is this game really fun? I would talk about sustainability, gameplay, graphics, and accessibility. Everything will help users to decide that it's the game they were looking for. Some sites also feature game ranking based on social score and monthly active wallets.
Liquidifty: What about stats, profit, and ROI? Do Web3 gamers need these indicators?
Spike: That's really hard to track, but it will be very useful. Web2 players are very mindful of how they are going to play a particular game. People just don't want to waste money and time invested in games.
Liquidifty: Is the blockchain important when it comes to choosing a game?
Spike: Very important! It's a question of accessibility. It's almost impossible for me to use the BSC chain because I live in America. Then, we have the gas fees and liquidity that also matter. On top of that, you want to see many good games on the platform. In these terms, Solana is doing very well, and Immutable X also looks strong.
Liquidifty: Do you have any thoughts about new Web3 mechanics that can attract more gamers to a Web3 space?
Spike: The most effective thing for user acquisition is offering value for free. When you see an ad on Youtube saying that you will get a free character or some items for a Web2 game, that's actually a great motivator. In a Web3 space, it actually costs money. You have to find the most engaged players and give them something that has value. They have already tried your game, and they are less likely to sell airdropped items straightaway to make money.
Game developers also need to focus on working with creators and marketers to find their target audience. There are many smaller things, like building a competitive scene, but that depends on the type of the game.
Liquidifty: Can you list Web3 games with the strongest player communities?
Spike: I'll try to break them down into categories. So, in terms of competitive shooters, it's EV.IO that features tournaments with massive prize pools of several thousand dollars. There is one more shooter game, Undead Blocks. It's a zombie game. They also host free tournaments with up to 10 000$ prize pools, where the top players can get little rewards. It's just 2 or 5 USD in crypto, but it's more than you can get in any other game.
BigTime is a leading MMORPG. They are still building it, and access is limited. Then, we have AAA games, like Illuvium. It's a Pokémon-style battler. The game looks absolutely beautiful! They've also done a great job promoting the game. And, of course, we have Star Atlas, it's a space exploration game. A lot of people like the idea of owning everything in space battles.
---
Follow Spike on social media:
We are aiming to build the strongest community in the Web3 gaming industry. As a part of this initiative, we are planning to interview the most prominent experts and opinion leaders in the space and introduce gamers to the recent Web3 trends and updates of the projects. Follow us if you want to stay on top of the most important events in Web3 gaming!
Liquidifty.io is also developing a cutting-edge Web3 gaming platform with transparent analytics that allows gamers to track their personal statistics and the activity of the best players in different Web3 games. Our users can also participate in various contests, engage with the community, and get feedback on the games.
Stay tuned for the updates and events by the Liquidifty team:
▪️Website: https://liquidifty.io
▪️Twitter: https://twitter.com/liquidifty
▪️Discord https://discord.com/invite/liquidifty
▪️Telegram: https://t.me/liquidifty
▪️TG ANN: https://t.me/liquidifty_ann
▪️Gitbook: https://docs.liquidifty.io
▪️Medium: https://liquidifty.medium.com
▪️Instagram: https://instagram.com/liquidifty.io
Stay tuned
Subscribe to the newsletter to receive the latest news and updates.
By clicking the Subscribe button you agree to our Privacy Policy terms