What's inside a new Citizen Conflict Alpha 2.0
Citizen Conflict may be considered one of the most promising Web3 projects, as the team behind the game aims to build a truly open world with massive opportunities. This includes various vehicles, land sales, individual characters, and skins, all powered by cutting-edge crypto and NFT solutions. But no worries if you have no idea about this breakthrough game, as we have summed up all you need to know about Citizen Conflict and its recent Alpha 2.0 release in this short article.
What is the game about
In short, Citizen Conflict takes you to the dystopian world of Ether Islands, which is most likely situated in modern-day Slovakia, the homeland of many team members. In the 2030s, humanity encountered a severe ecological crisis and established a global government to initiate a 'common degrowth plan' for the global economy. While some countries and individuals willingly embraced this plan, others, mainly wealthy members of the society, disobeyed and refused to change their wasteful lifestyles. This resulted in a bloody citizen conflict.
The scarcity of resources and the ensuing struggle to acquire them have divided the community into three antagonistic syndicates: Hackhunters, notorious mercenaries of the blockchain; Korpo, having unlimited financial power; and Midnight, an alliance of people from the lower classes.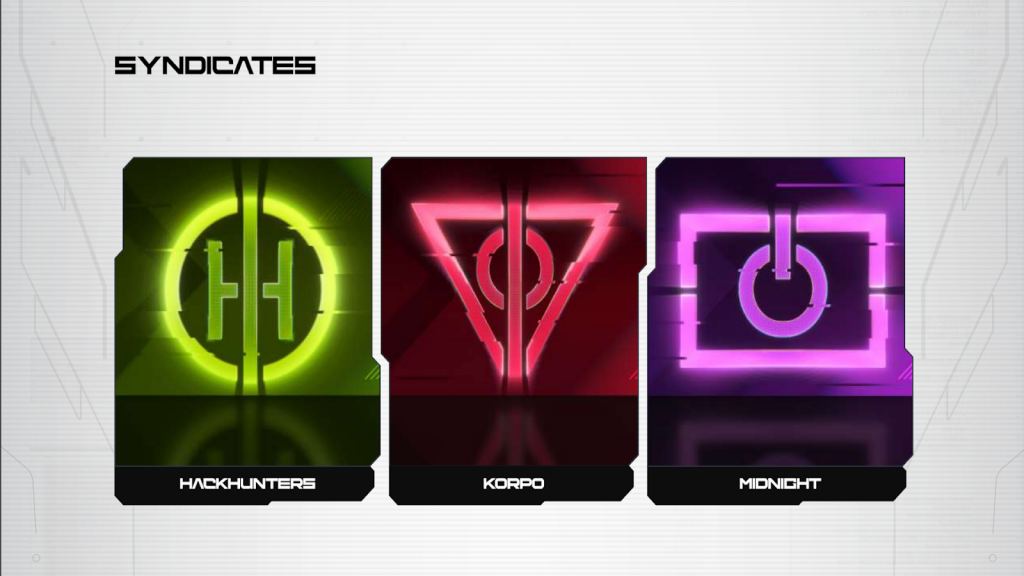 Citizen Conflict will feature a vast open world with numerous opportunities for players in its final release. This includes different districts, each with its own unique vibe, futuristic vehicles, heroes, gear, equipment, and much more.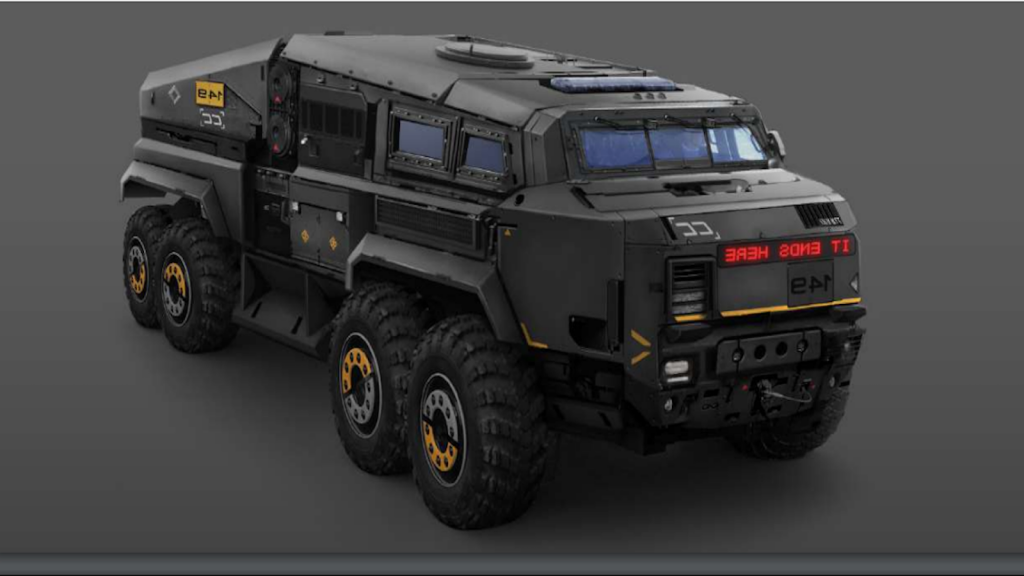 Players will also have to choose from four hero classes, including assault, medic, support, and specialist, and participate in different game modes. They can join Syndicate Wars, where gangs battle for control over districts in the open world, or Competitive mode designed for eSport tournaments. Citizen Conflict also allows for the launch of custom events and tournaments with rewards. However, the final release is scheduled for Q4 2023, and currently, players can get a sneak peek at the game in its Alpha 2.0 version.
Alpha 2.0: what is it about and how to start
To try out Citizen Conflict, you will need to register a QORPO account here and get whitelisted. This requires being active on the game's Discord channel to receive a key and gain access to Alpha 2.0.
If everything goes well, you will find your NFT key in your QORPO account. Now, you need to lock it in order to play. This operation doesn't require any fees to be paid.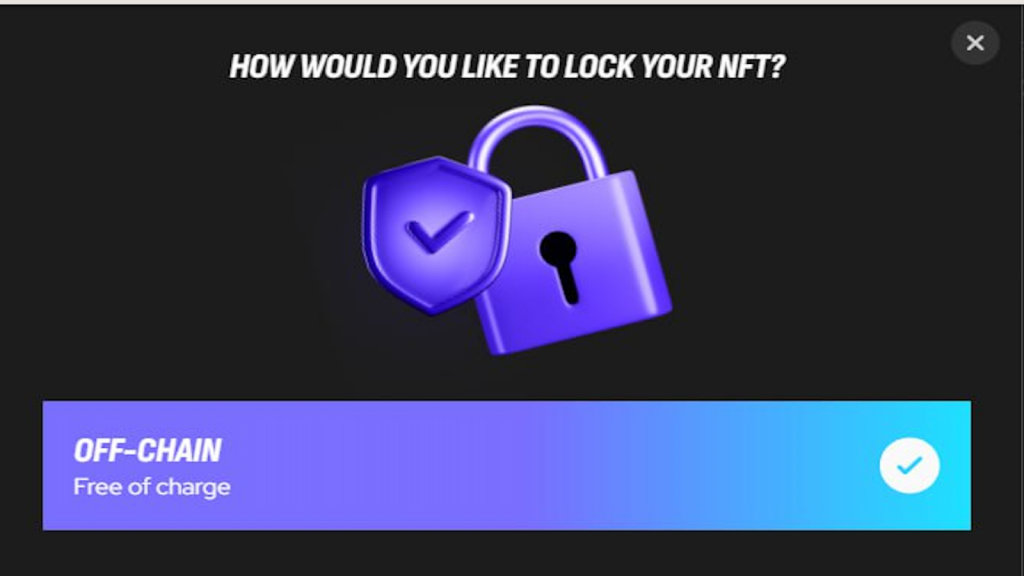 Now, go ahead, download the game, and install it.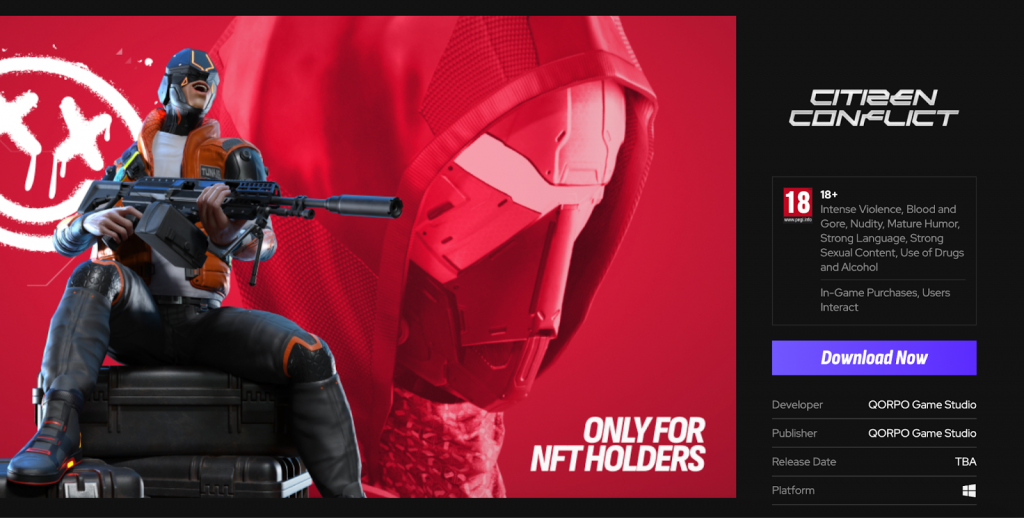 As you may understand, the main part of the game is still under development, so you won't be able to experience the open world just yet. However, there is something you can already check out.
First of all, Alpha 2.0 has introduced a special game mode called Takeover, where two teams of ten players need to reach 1,000 points by eliminating enemies and capturing checkpoints on the map. Currently, there are two available maps to play on: Pressburg and Airfield. Fortunately, you won't lose any points if you get shot. Furthermore, players will also have the ability to change your weapon upon respawning.
There are five heroes available in Alpha 2.0, including Zodiac, Min Hae, Thunder, Tunkas, and Sakura, representing all the character classes mentioned above. Each hero has a unique ability, such as dashing or operating a jetpack. We recommend trying all of them before choosing the one that best suits your gameplay style.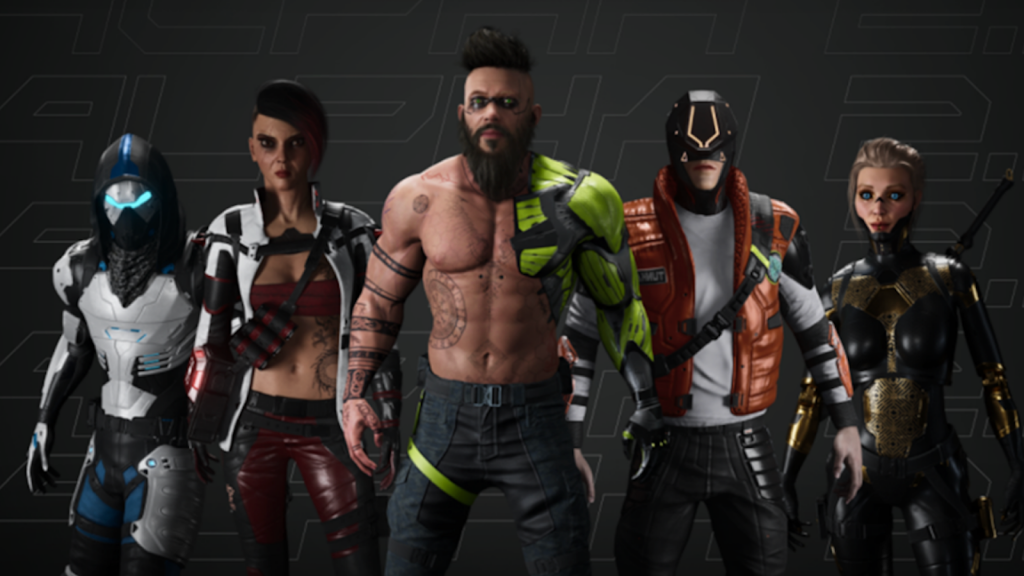 Web3 and earning potential
Alpha 2.0 does not currently include any Web3 functionality beyond NFT keys for accessing the game. However, in the final release, the team intends to implement various use cases for NFTs, including:
Storing gamers' accounts in the form of NFTs, which allows seamless trading or accounts importing.
The ability to own in-game characters and personalize them.
Trading virtual lands.
Players can already check out some items on the QORPO native marketplace. Many of them, like cars, appear promising and trendy, although they do not currently have any practical application in the game.
The game will also introduce the $QORPO token (previously known as $CCASH) with several applications, such as:
governance,
staking,
paying fees to mint characters, skins, etc., or trading different goods on the QORPO marketplace,
rewards for gamers.
Citizen Conflict also includes a DAO that makes decisions on various game-related issues, such as currency rebranding and selecting new names for game objects, among others.
Esport plays a significant role in the Citizen Conflict ecosystem. As mentioned earlier, players will have the ability to host their own custom tournaments or participate in events organized by the QORPO team. To celebrate the launch, the team is currently organizing a number of tournaments and events with lucrative prize pools for the community, guilds, and influencers. For more information, please join Discord, show your gaming skills, and grab your share of the prize!
Impressions and conclusions
Alpha 2.0 certainly has a few flaws. Firstly, due to the low number of players, matchmaking may take a long time and result in playing with bots. Secondly, despite having cinematic graphics, the optimization in Citizen Conflict lags occasionally. Finally, the shooting pattern feels unusual due to powerful recoil.
But, at the same time it's very likely that these issues will be resolved in the final release, allowing players to enjoy dynamic battles in an immersive open world with ultimate arenas and unique items, like jumping platforms and jetpacks.
Stay tuned for the updates and events by the Lifty team:
Website: lifty.io
Twitter: twitter.com/lifty_io
Discord: discord.gg/lifty-io
Telegram: t.me/lifty_io
TG ANN: t.me/lifty_ann
Gitbook: docs.liquidifty.io
Medium: lifty.medium.com
Instagram: instagram.com/lifty_io/
Stay tuned
Subscribe to the newsletter to receive the latest news and updates.
By clicking the Subscribe button you agree to our Privacy Policy terms